Stampede exercise Dog Coat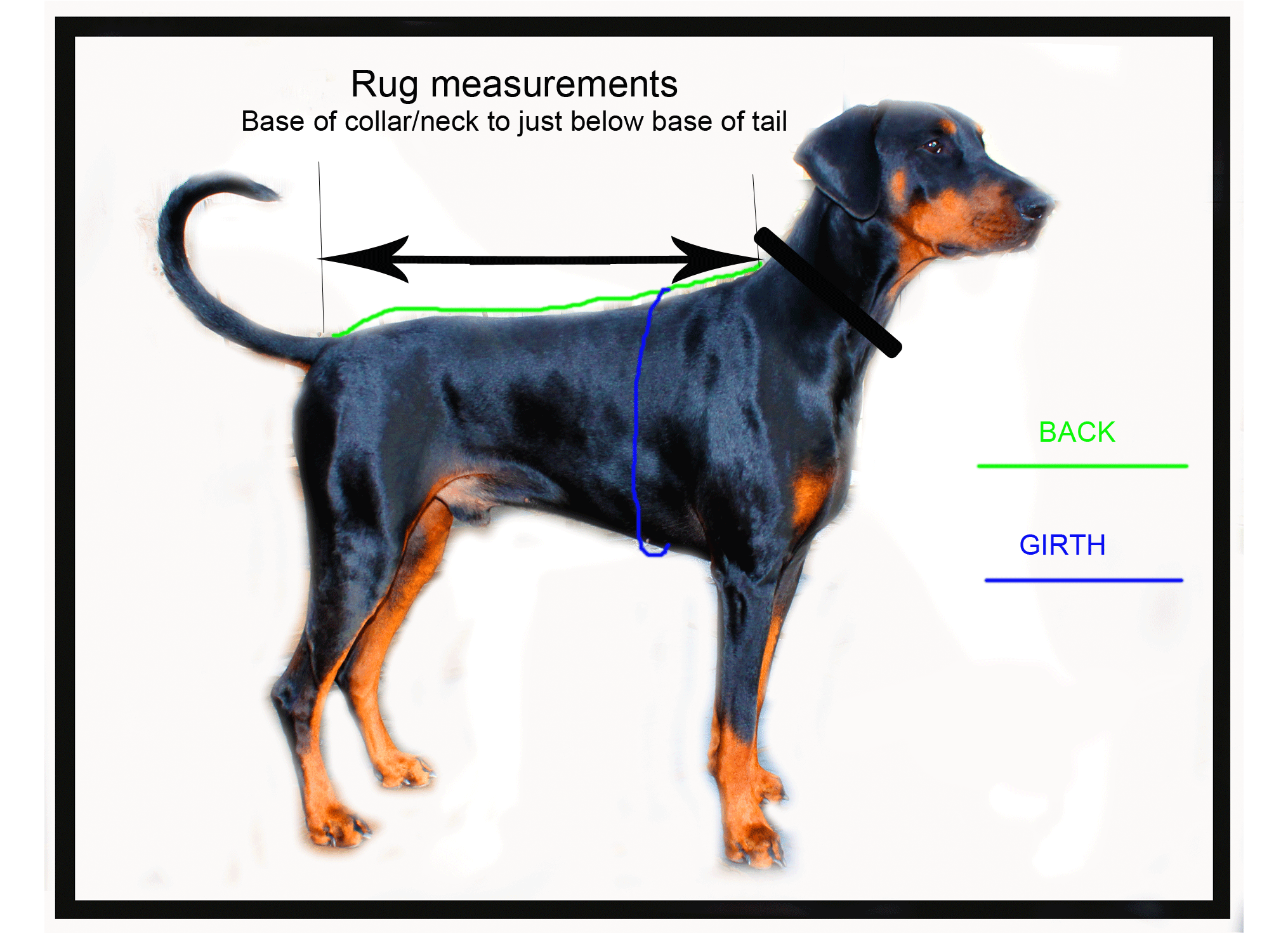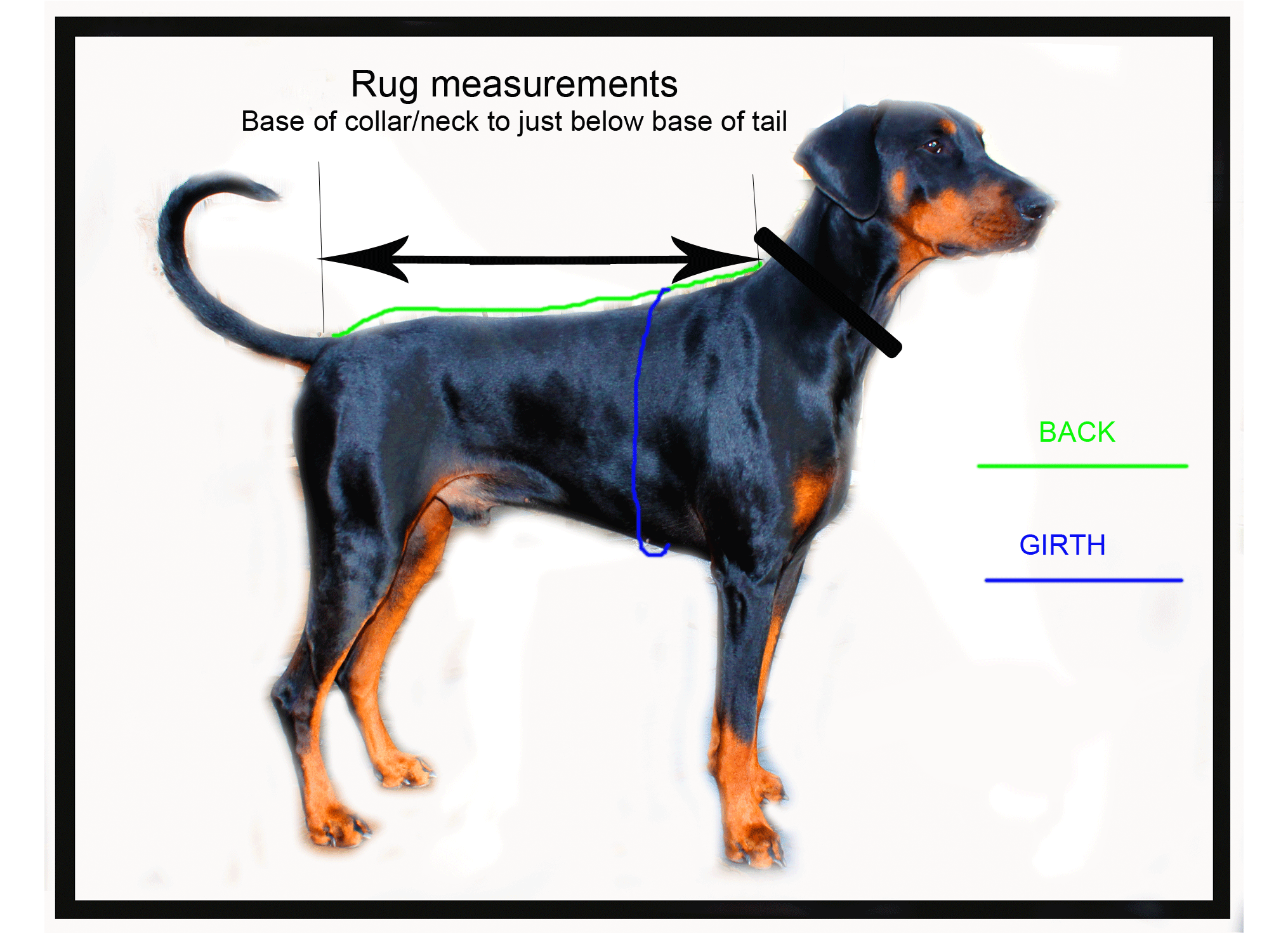 sale
Stampede exercise Dog Coat
Only a few left back in stock for Autumn
If you want your dog to look seriously sophisticated, look no further than our own designed dog rug. This rug is 100 % water resistant in the rain with a light fleece lining to keep your dog nice and dry. Be smart and get ready to be noticed!
Available in Black with silver or gold trimming
Please see images for fitting guide upon our photos or email us your dogs back length for advice. Below is a guide.
Extra Large rug with collar hood total length 31" inch will fit 27" - max 29" back length, depth to fit max girth of 36", 14.5" deep, Belly strap 30". Fits for eg.male dobermanns, larger dobermann bitches german shepherds, weimaraner, ridgebacks, etc.
Large rug with collar hood total length of rug 28" to fit max back length 24- 26", max girth 34", 14" deep, belly strap 28". Fits medium size dobermann bitches, weimaraner bitches, boxers etc
Other sizes now available
Small to medium with collar hood total length of rug 23" depth 11" to fit back length 18- 20"
I have worn the rugs in all weathers and pouring down rain and my dobermanns have stayed dry!
Designed by Stampede Equestrian.
Washing instructions: quick wash low heat 30 degrees, leave to dry naturally. We can repair for free any Velcro which wears, we just ask for postage for returns.