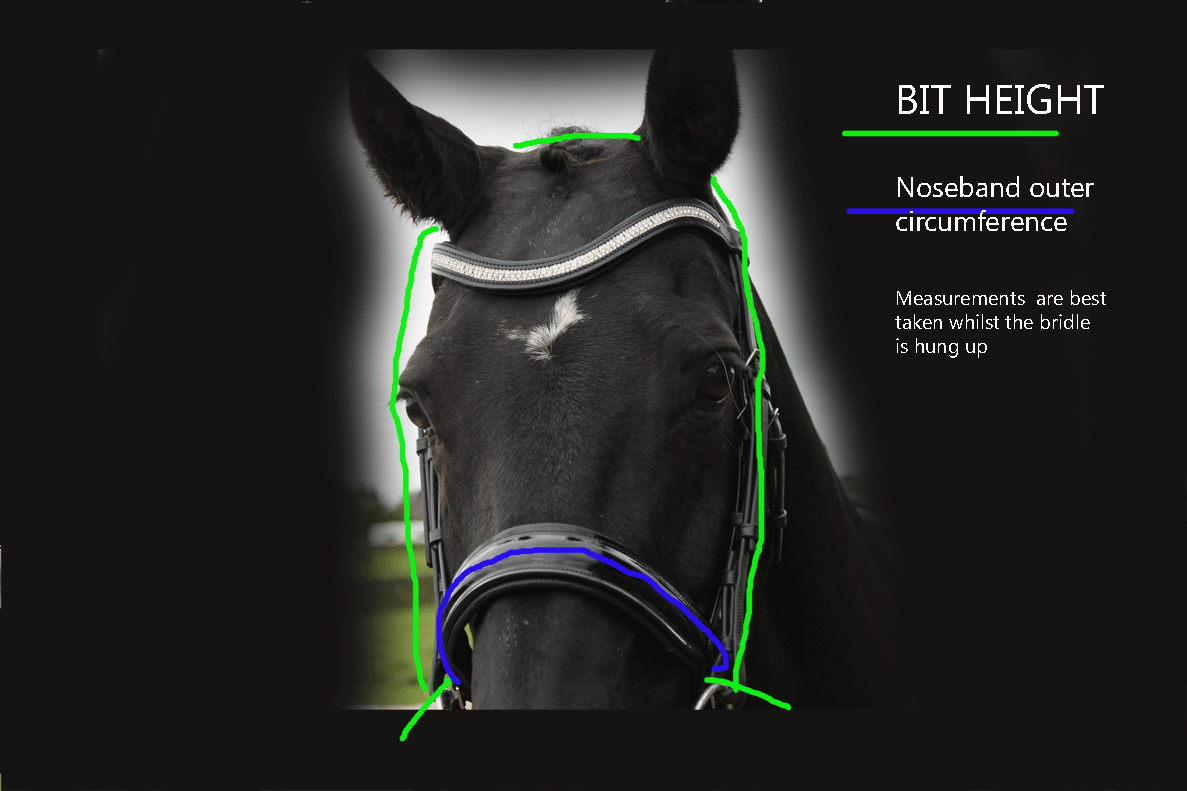 Size Guide Equine
EQUESTRIAN (HORSES)
Browbands We recommend measuring your current browband Our standard size : Pony 14", Cob 15", Full 16", Extra Full 17" includes Loops 1.5 inches
Snaffle Bridles
SIZE GUIDE We do advise you measure your existing bridle from bit to bit with the bridle hung up. Please measure from where the cheek piece attaches to the bit, pass this up and over the headpiece to the other side where the cheek piece ends at the bit. Your existing noseband can be measured around the base of the circumference when fastened, this will give us an idea of the size of crank strap to provide. Please e-mail us if you need any advice on sizes as we are here to help.
SIZE GUIDE (We recommend you send in sizes for a good fit all round, as we can mix and match if required)
Cob size starts from 35" first hole" to 38" fourth hole bit to bit, crank strap 21-23"
Full size fits 38" first hole" to 42" fourth hole bit to bit crank strap 23-25"
Extra Full 41" first hole -44" fourth hole crank strap 25-27"
Headpiece has 8 holes in total
Crank strap, please advise us if your horse has a large or small nose so we can suit the size of the crank strap.
Double bridle
Cob size starts from bridoon 35" -38" curb fits up to 40" bit to bit
Full size starts bridoon 38"- 42" crub fits up to 42" bit to bit
Extra Full starts 40"-43" bridoon -curb fits up to 45" bit to bit